About a year ago we purchased a WiFi Ranger antenna to replace our WiFi antenna that just wasn't going the distance. The model WiFi Ranger we purchased is the EliteAC. This specific model allows for mounting to a ladder, bat-wing antenna, or flagpole. Paired with the GoAC indoor router all devices can connect simultaneously without lag.
Some features of the WiFi Ranger include:
– Boosts weak WiFi from up to 2 miles away.
– Bonds multiple internet sources together, whether WiFi, Cellular, or Ethernet WAN.
– Reconnects automatically if the internet goes down.
– Secures your network with WPA2 encryption, firewall, and SafeSurf.
– Power over Ethernet (PoE) antenna.
– 12v GoAC router.
– UV-stabilized materials.
– IP67 rated.
Gone are the days of having to login to the router and manually connect to different networks. The WiFi Ranger connects to open networks automatically and saves login information for filtered networks such as Xfinity, so no matter where you go you will always be connected automatically.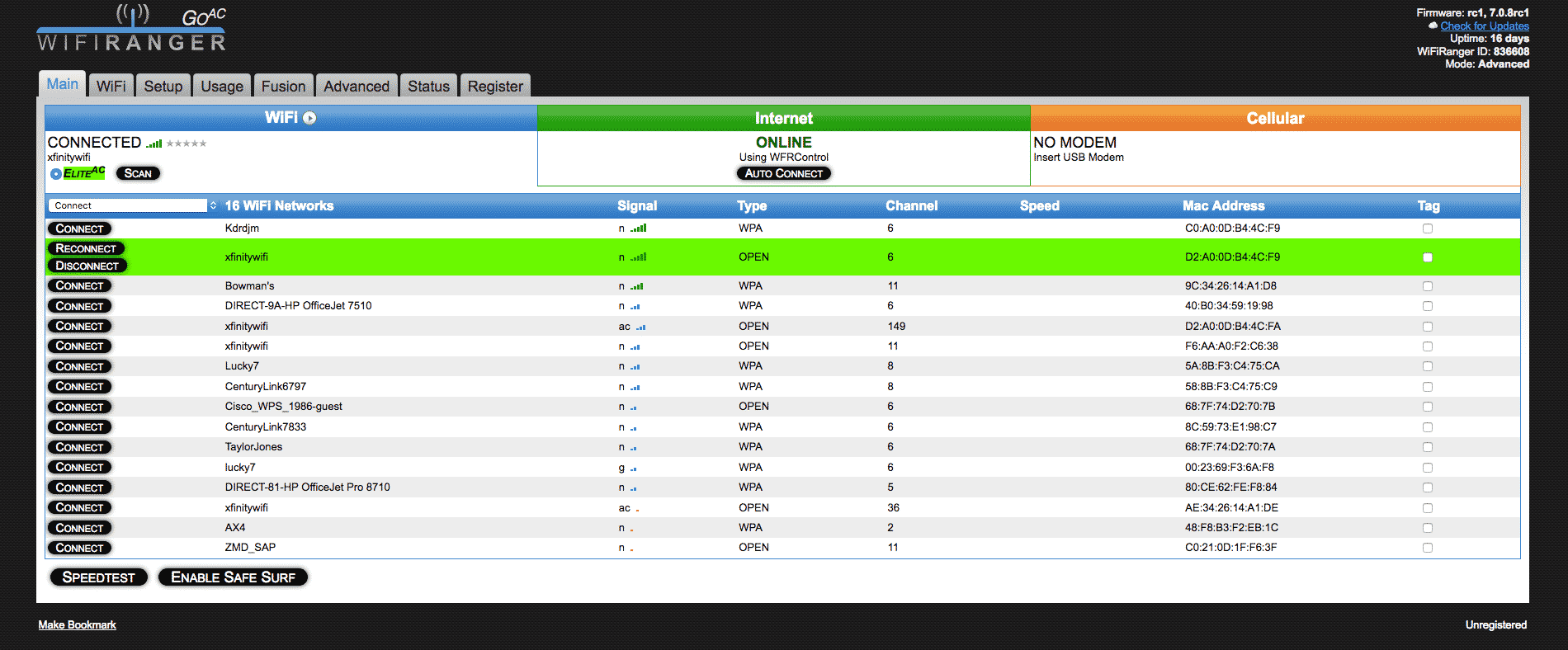 WiFi Ranger can pickup and broadcast 2GHz as well as 5GHz networks which, allows newer devices to benefit from faster speeds. There is also the added benefit of using the same network name (SSID) for each network, making connecting to your local network a breeze. The GoAC router allows the hiding of the local network as well as enabling of a guest network. The router also supports cellular tethering which can be used as a stand alone or bonded with another connection, which is an amazing feature for times when the WiFi or cellular data is slow.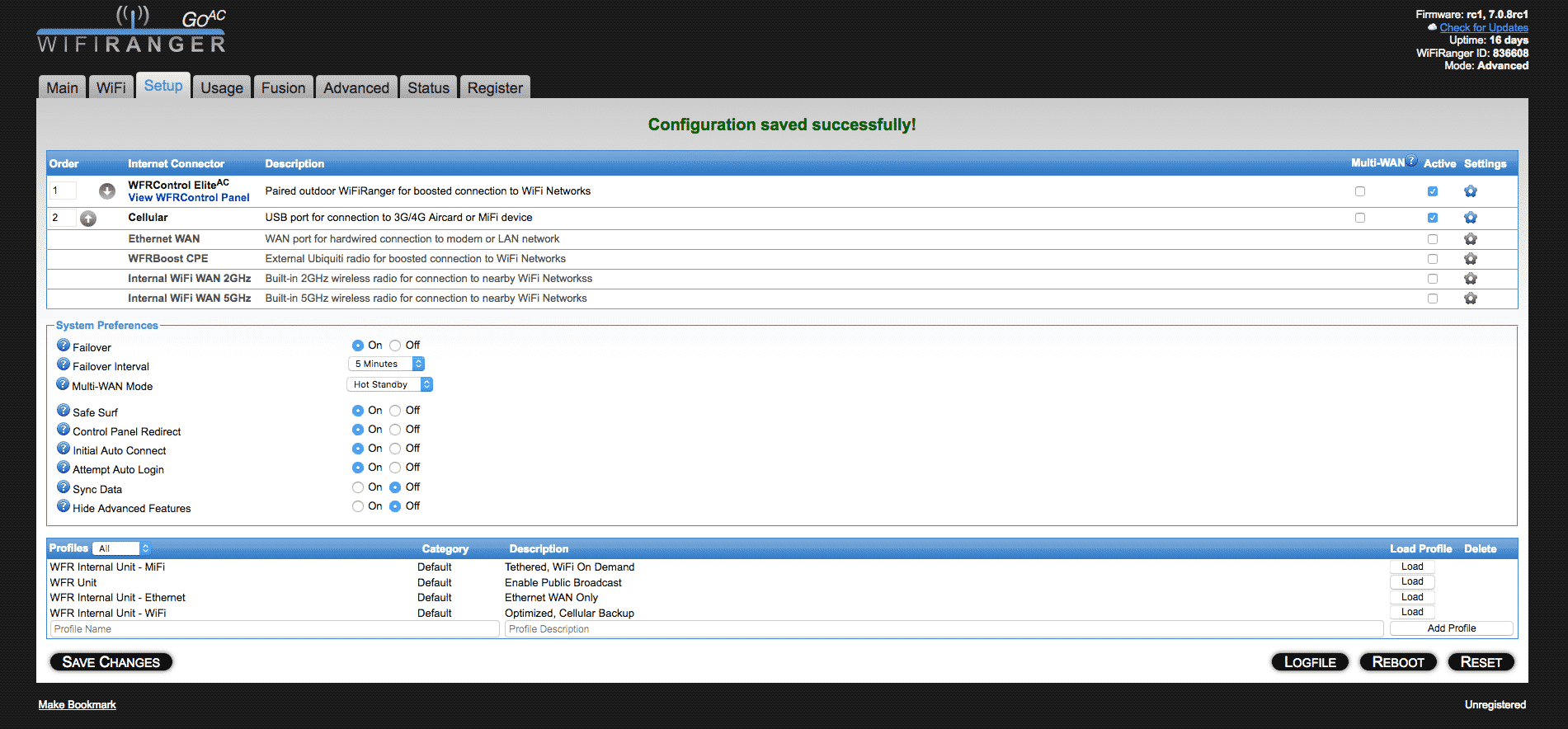 The GoAC router is powered via 120 or 12v, and the antenna is powered via Ethernet. The engineers at WiFi Ranger have enabled an option to allow the router's lights to be turned off which conserves power for those in an RV, boat, cabin, or running solar powered electrical systems.
Those looking to learn about the full range of the features that the EliteAC WiFi antenna offers are highly encouraged to read the manual below.