As you know, we were back and forth on how we would like to proceed with our travel plans and it seemed like an RV was the way to go. After only a couple of weeks of research we changed our minds and decided a bus, was us! We found our bus in Florida and flew down just a few days later with our buddy Anthony and Chester. Check out Anthony and Nicole's bus at @russbusstravels.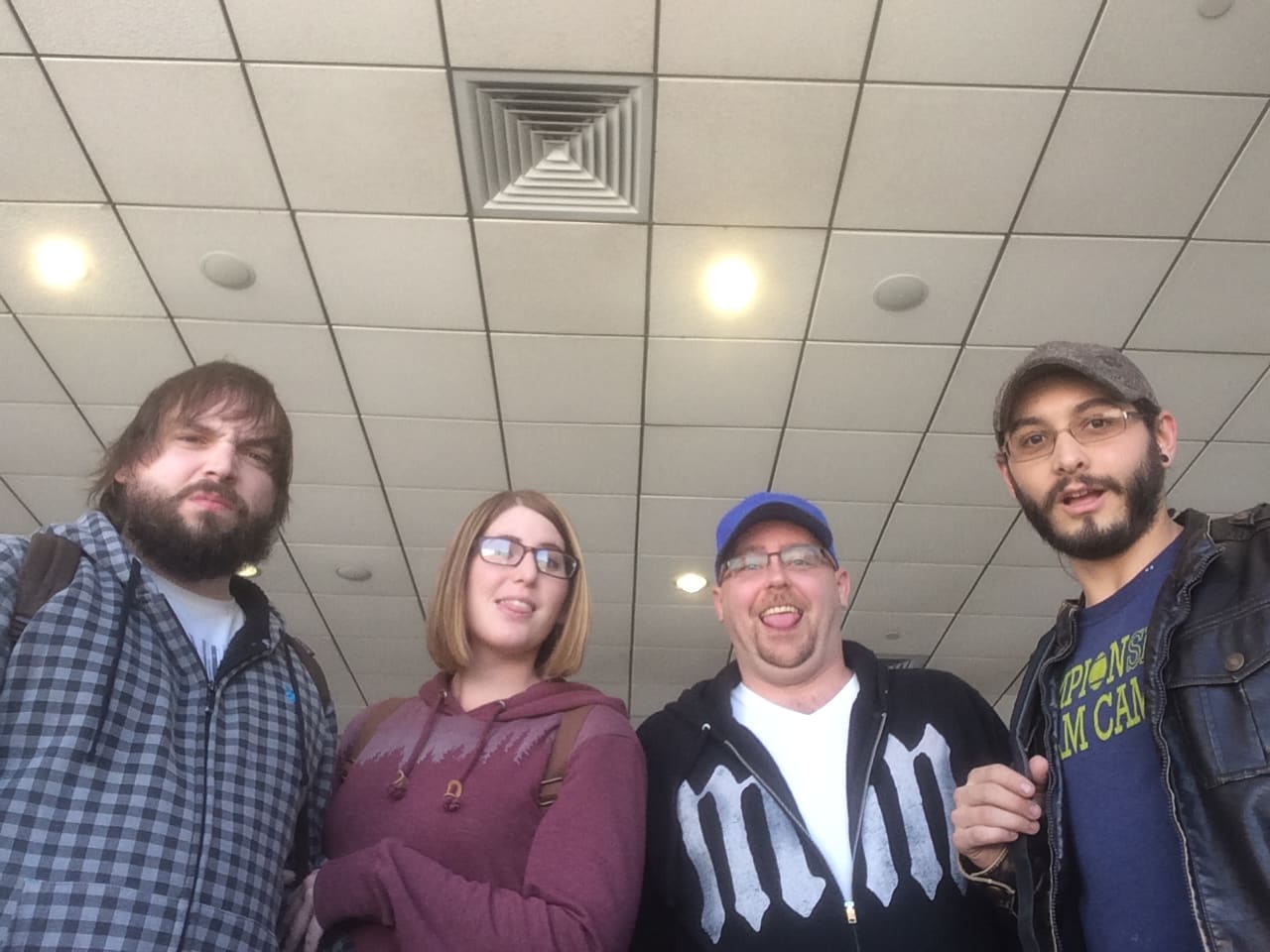 The day of our flight was a clear, and the landscapes we flew over were beautiful. Seeing landscapes from 30,000 feet is definitely something everyone should do. Holly had never been on an airplane before and she absolutely loved it. It was also her first time seeing a palm tree and was truly amazed at how tall they were.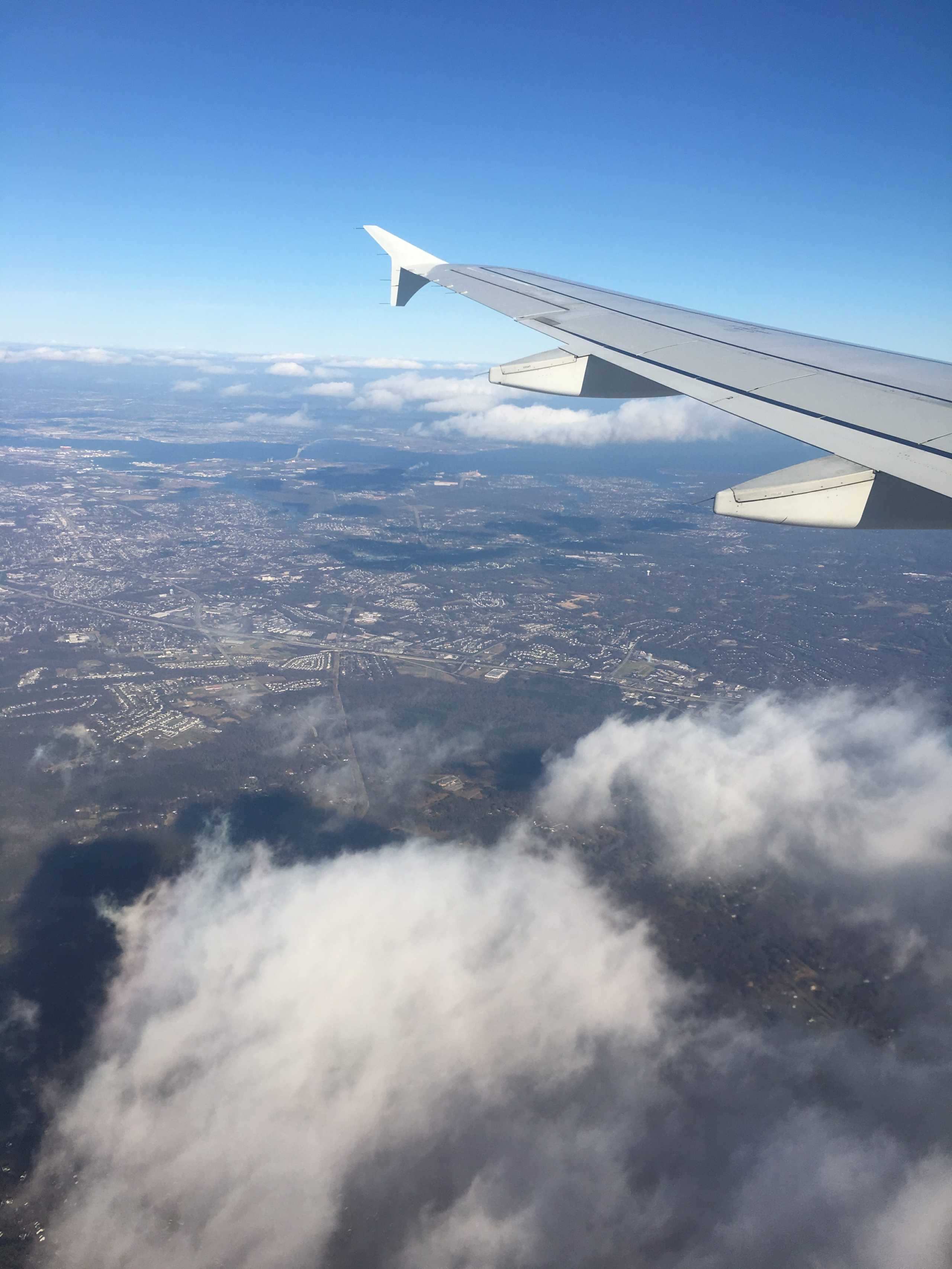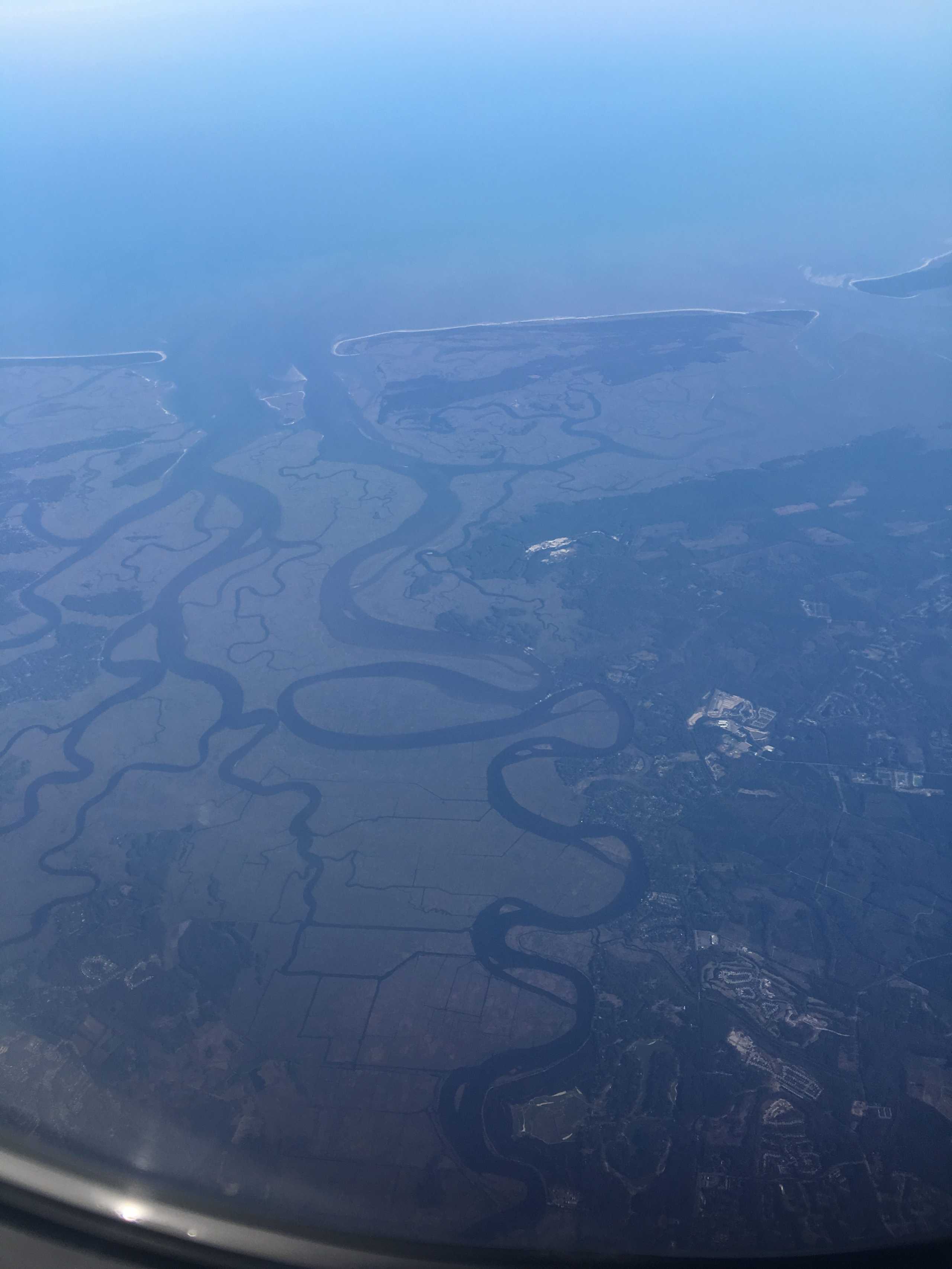 "This is your captain speaking…"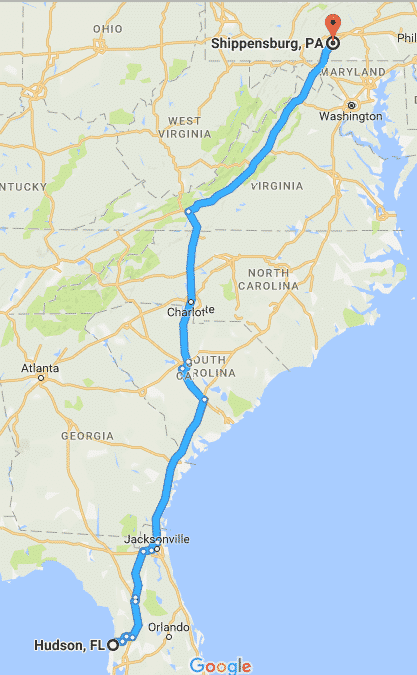 "Welcome to the Tampa International Airport, the time is 4:30PM and it's 74° and sunny." Finding our way through the maze known as TIA was a interesting. The captain said the weather was perfect, yet it seemed as though we were going to be spending the night in the airport. Once we finally made our way outside we were picked up by our friend's mom and we headed towards Hudson. By 6 PM we could see a beacon of school bus yellow shining brightly in our direction. Our bus, and new home was parked right out front as if it had moved itself there to welcome us with open arms. The hairs on our necks stood tall, as it was finally real. She was beautiful!!! It took over 3 hours to go over everything we needed to know before hitting the road. Learning how to drive a 27′ school bus at night is definitely not recommended, but we took the drive nice and slow, topping out at 63 MPH and stopping several times along the way.
Experiencing our first few days of life on the road was fun as well as riddled with anxiety. Truck stop friend chicken, Cinnabon, and white knuckles. After some hairy moments, and multiple near heart failures, we finally made it home. The entire trip took just 2 days, and $222.65 in diesel fuel.
Let the deconstruction begin!