Since our bus is only 27′ we did not have room for an indoor shower. Even if you plan to install an indoor shower you may also want to have an exterior shower for rinsing kayaks, washing the dog, etc. Although cutting a giant hole in the side of your bus may seem terrifying (it was for us too) it is a very easy project that only takes a couple of hours.

Tools
Materials
Spray Foam
Liquid Nails
Butyl Tape
Screws
Prep Work:
Since we had already painted the bus and we did not want to scratch the paint, we glued some felt to the bottom of our jig saw which ended up working perfectly. We wouldn't recommend doing this to your best jig saw.
Installation:
Start by deciding where you want the shower to be. Since we blocked off a few windows on the driver side of our build, we decided to place the shower between two of those windows. This allows for more privacy while the shower is in use. We also chose to install the shower between frame ribs so that we did not have to cut anything structural. Since these showers are made as replacement units, they do not come with templates. We used some cardboard to make one for this install and then traced it onto the bus. Once the shower is where you want it, use a drill bit to make a starting hole for the jig saw.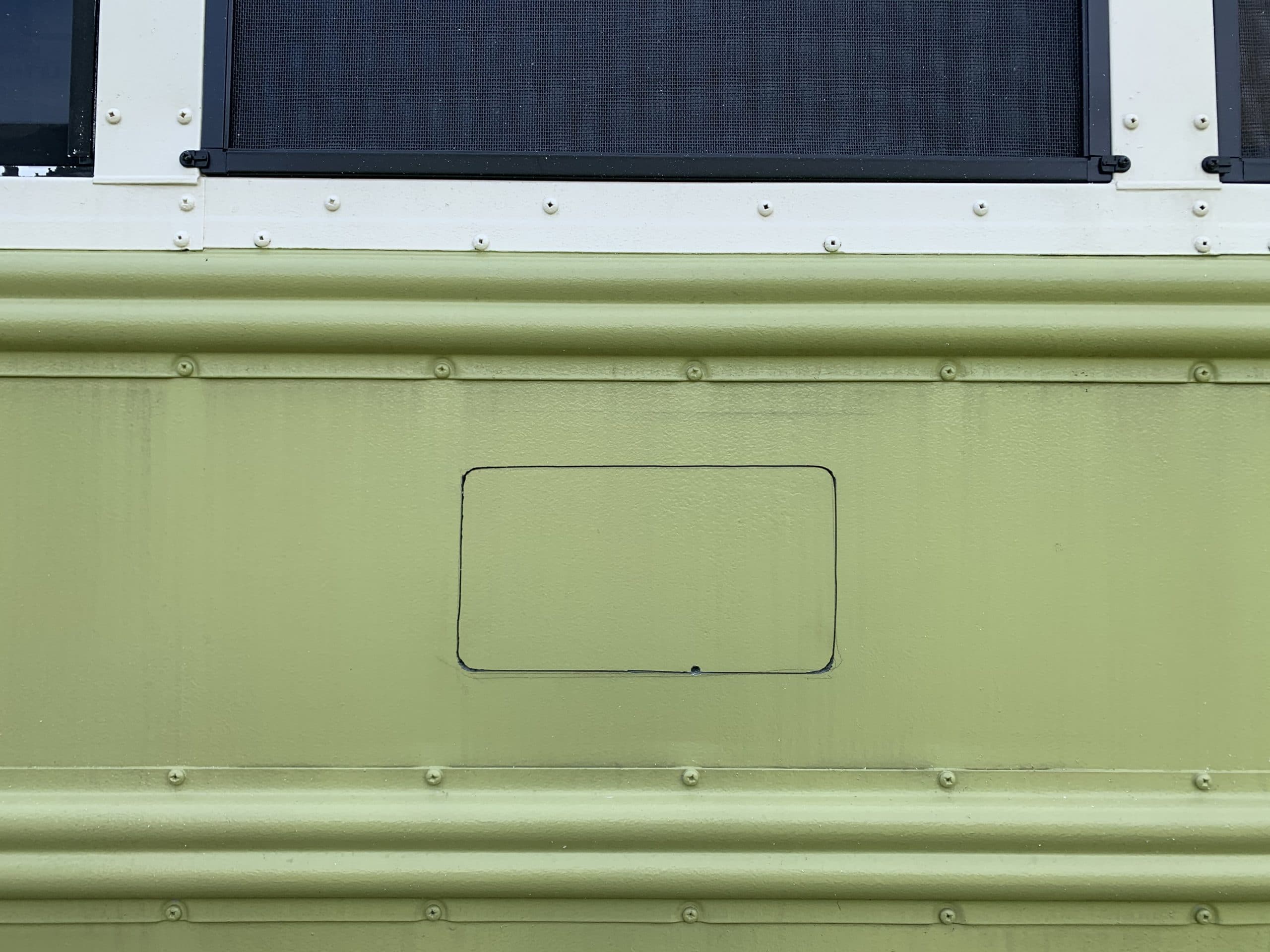 Because we installed our shower late into the build, we had to remove the insulation once the hole was cut. The jig saw did most of the cutting and we could basically just put it through. It's a good idea to use a shop vac during this process to keep the foam from blowing onto the ground.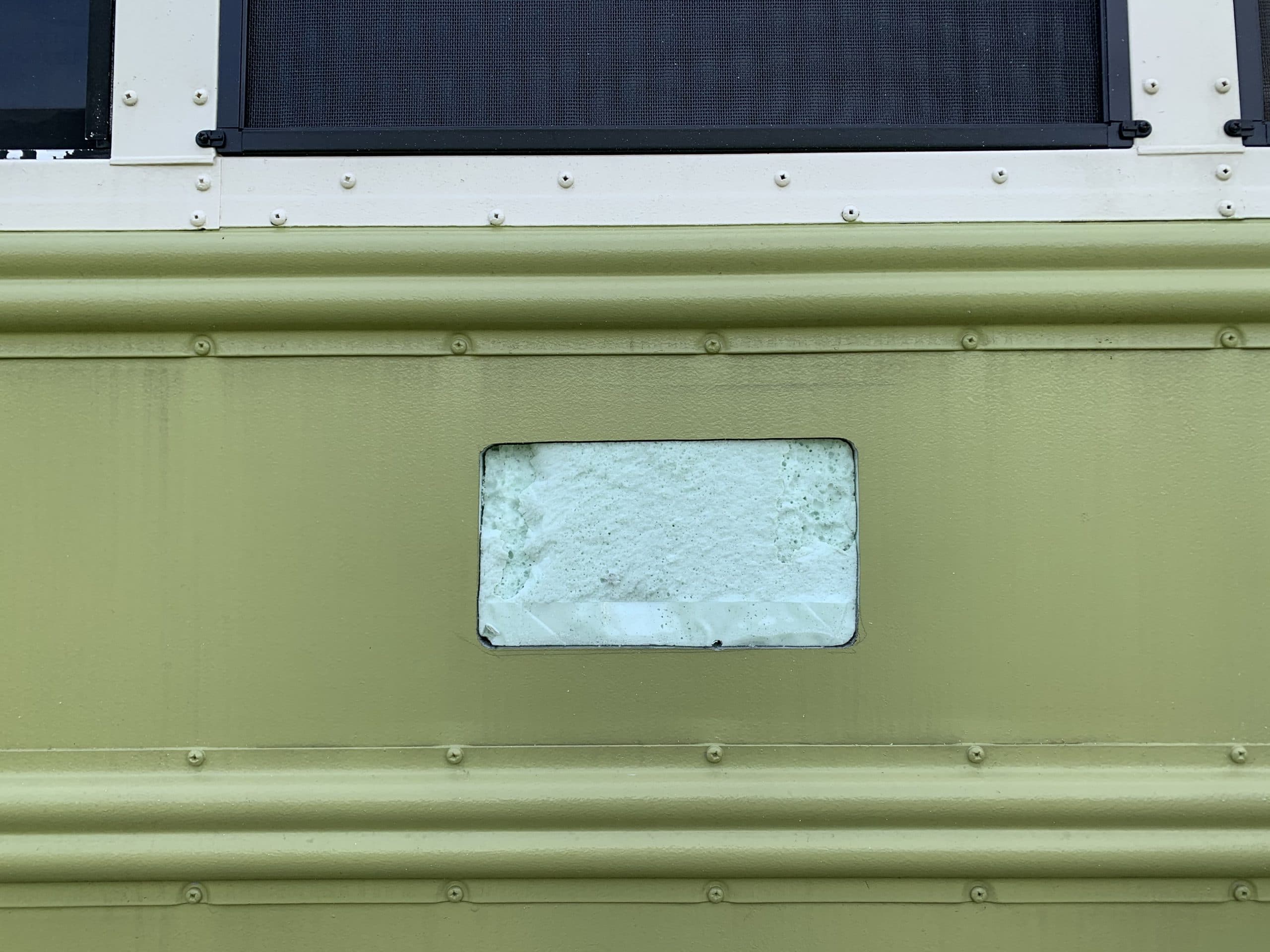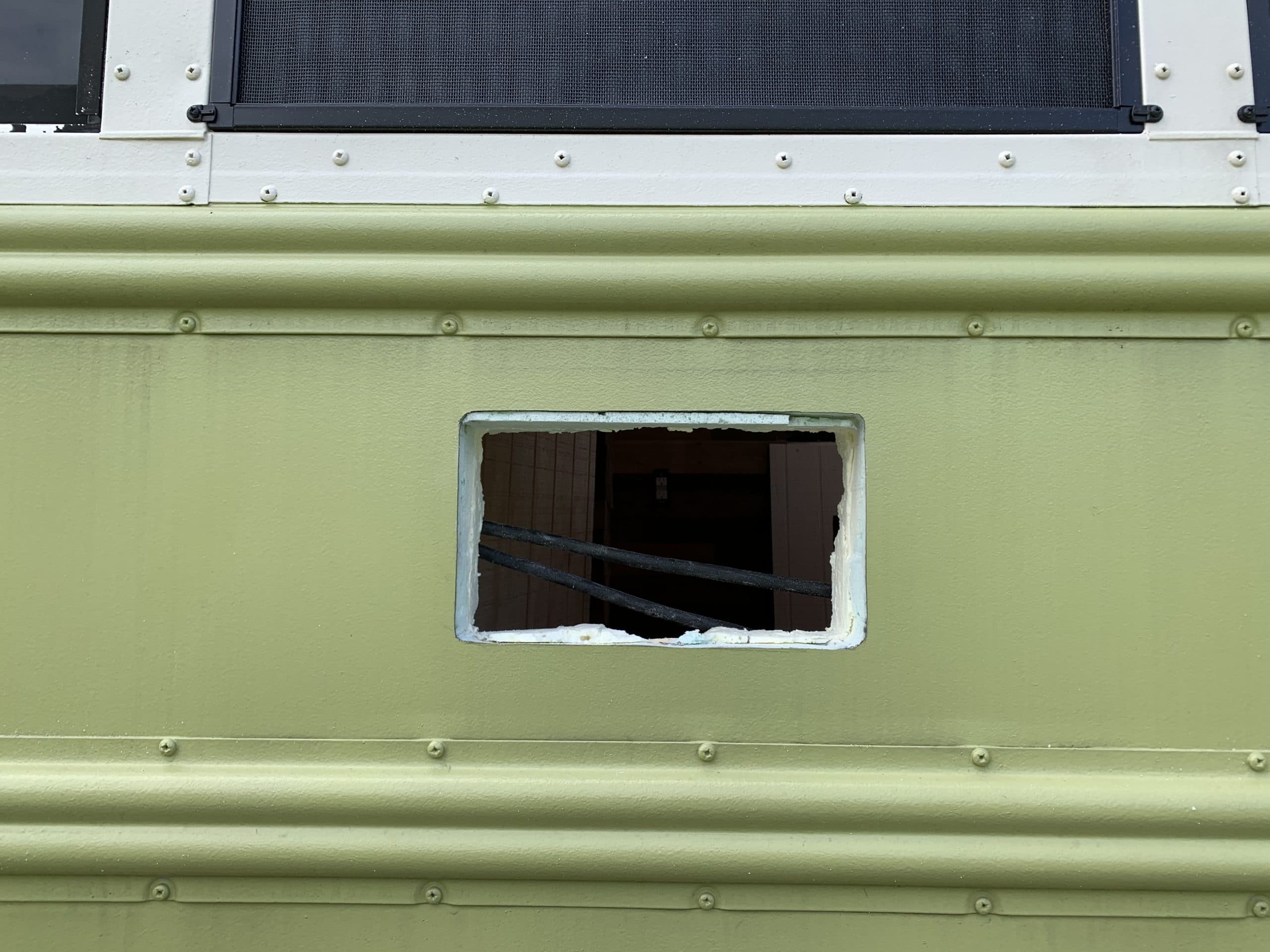 Using the same pattern we used to trace the cutout hole, we cut some scrap plywood and glued them together to make a 1.5″ panel for the shower to secure to.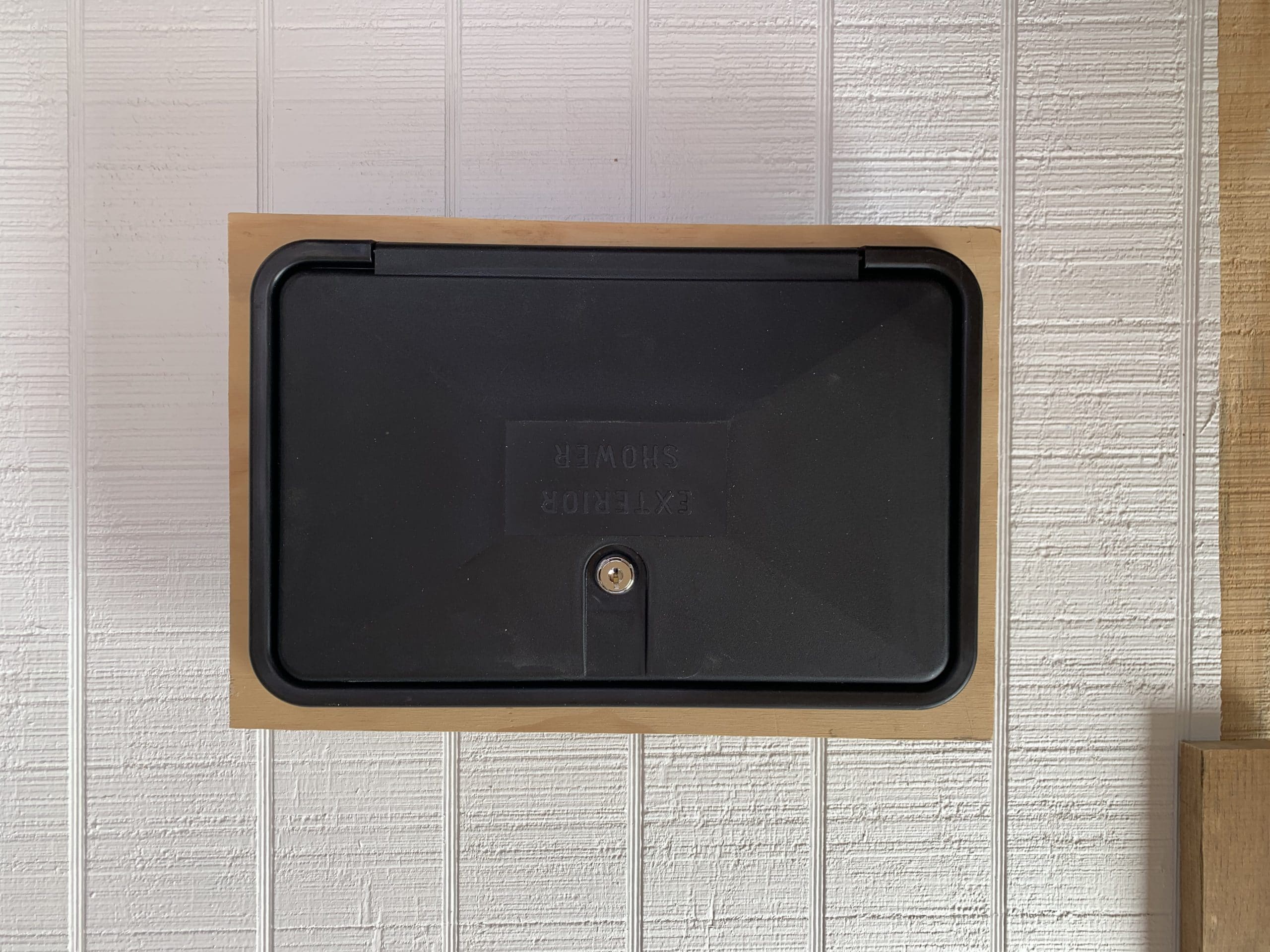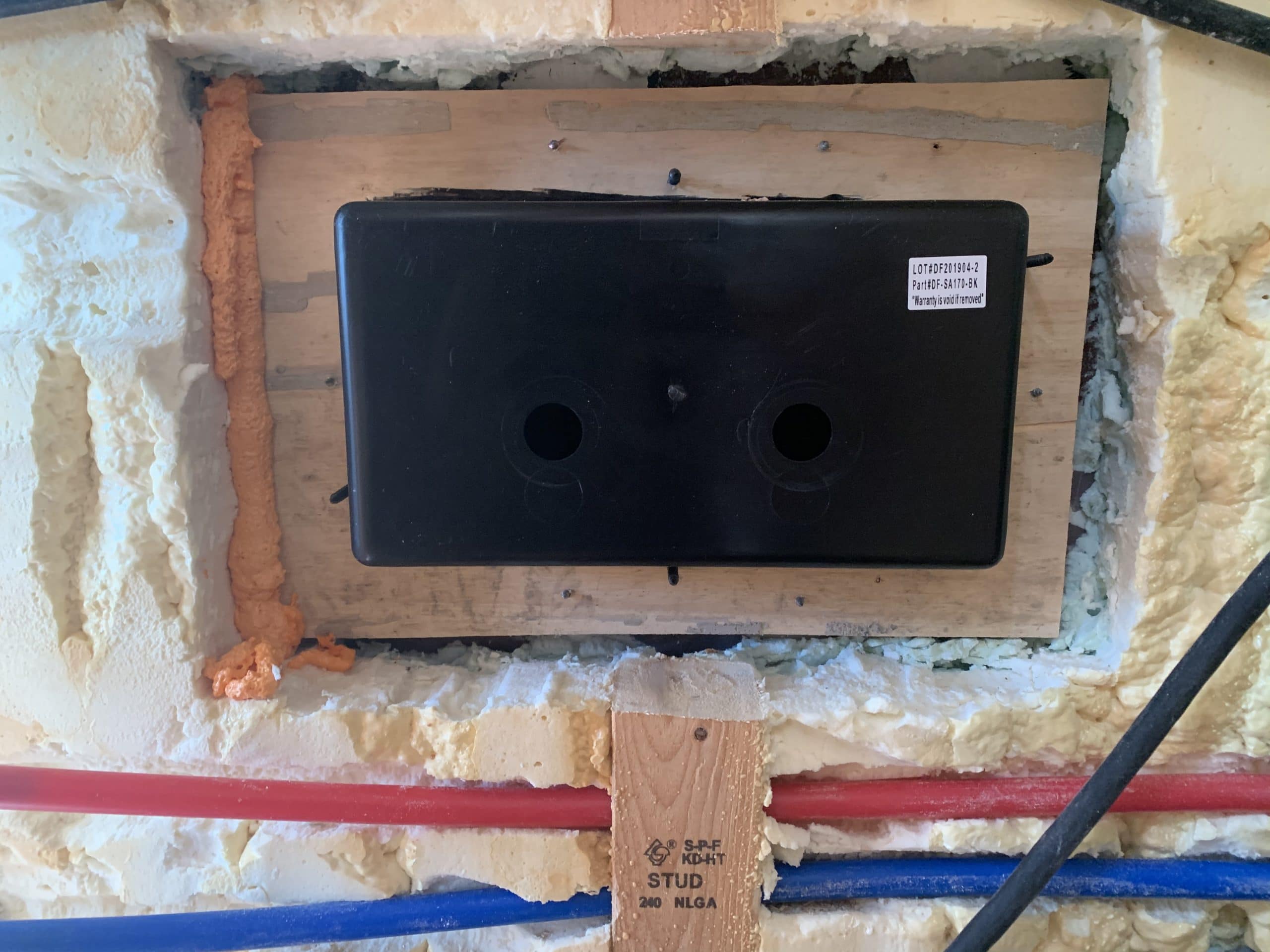 We used some black cabinet screws to secure the shower box in place. Place butyl tape between the bus and the shower box to ensure a water tight fit. Once secured, use some big gap filler to replace what had been removed during the previous step.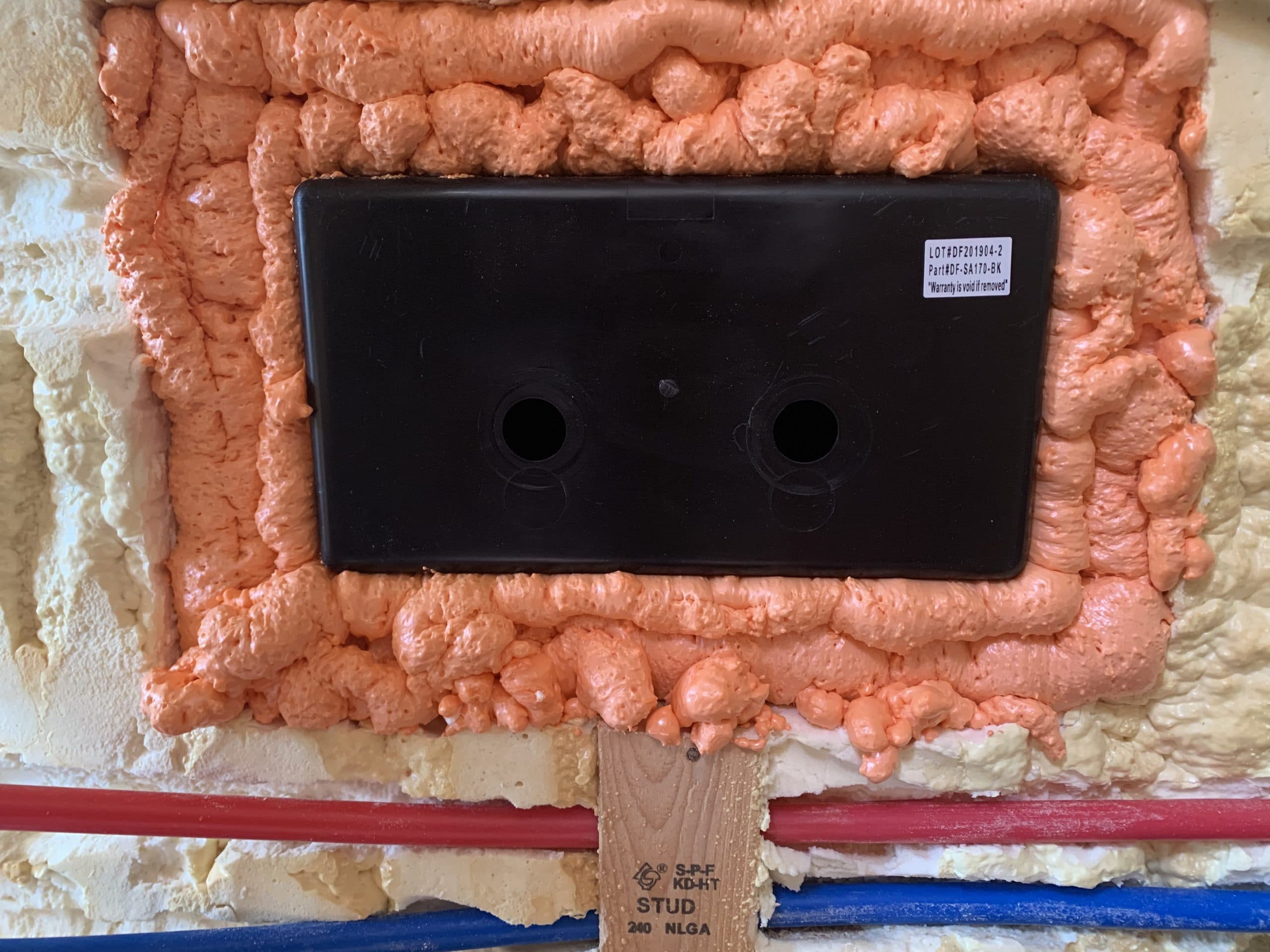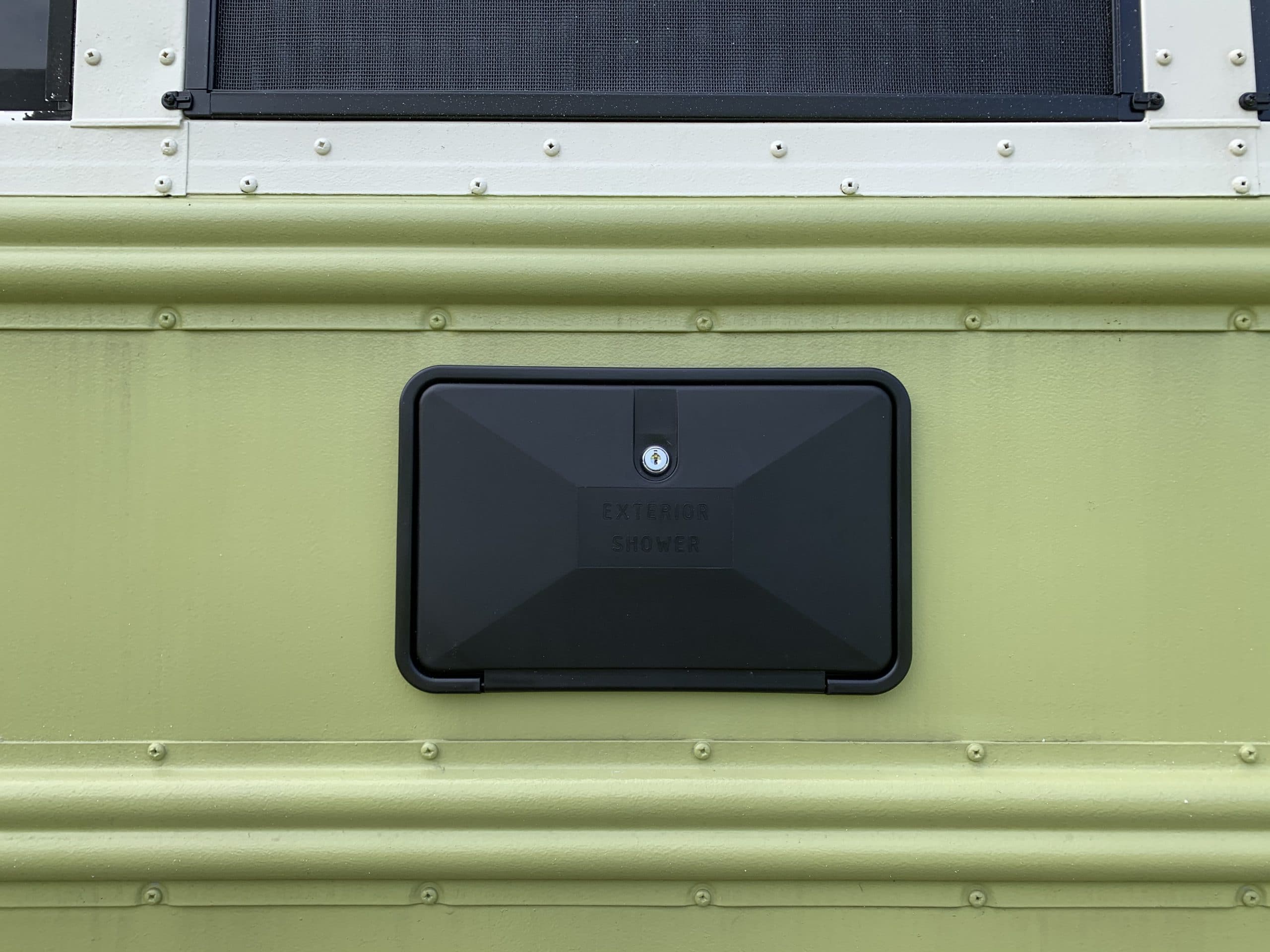 "Pro" Tip:
Take your time and let the jig saw do the cutting. Pushing the saw too much can bend and break the blade.