SABnzbd is a program available for Windows, OSX, and Linux that is used for downloading newsbins. Newsbins are similar to torrents but are far superior.
Setting up SABnzbd is really simple. First download the copy that you would like to use and install it as you would any normal program. We use the Docker version on our Linux server and you can read about how to install that here.
Once SABnzbd is running it will stay open in the background and can be opened using your favorite internet browser and navigating to http://localhost:8080.
The first time SAB is started you will be met with a very simple setup wizard. Choose your language and click Start-Wizard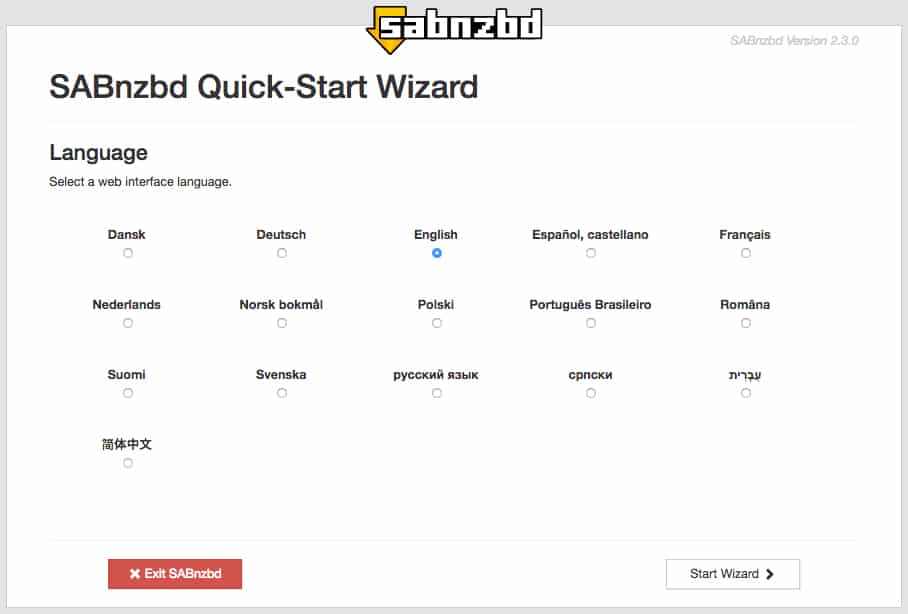 Next put in the details from your Usenet provider. There are several out there and you should choose the one that is right for you.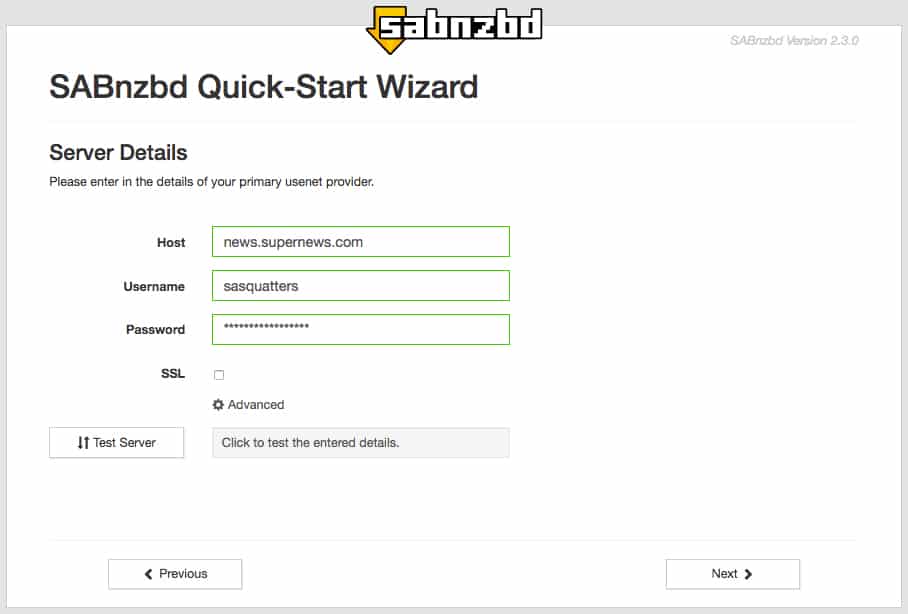 That's it!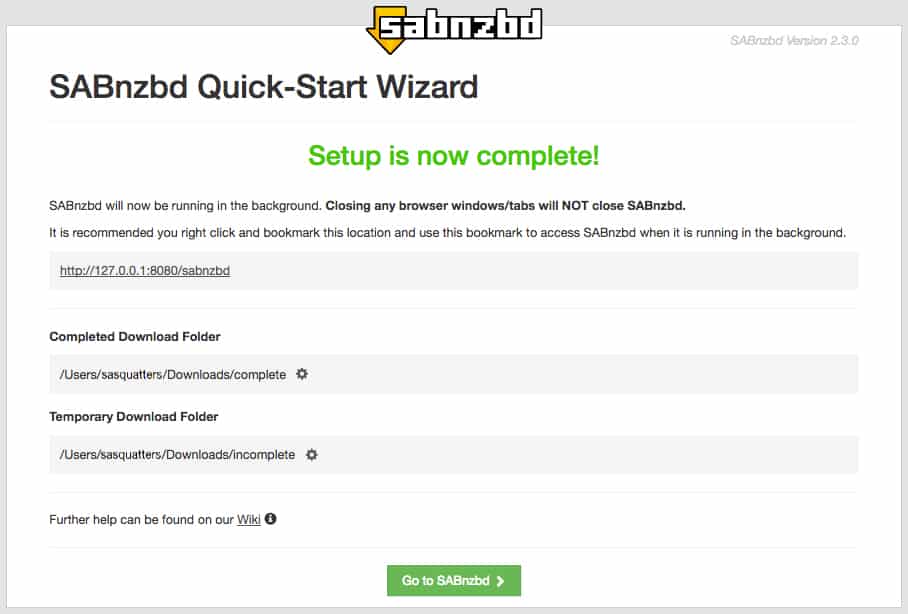 Now that the SABnzbd setup is complete, we need to change the download path as well as get the API key so that it can talk to Sonarr and Radarr. To do this, click the cog icon in the upper right corner to open up the settings.

Once the settings are open scroll down until you see the API Key. Copy this key and Input it into Sonarr/Radarr's settings under Download Client. You can read more about setting up Sonarr here, and Radarr here.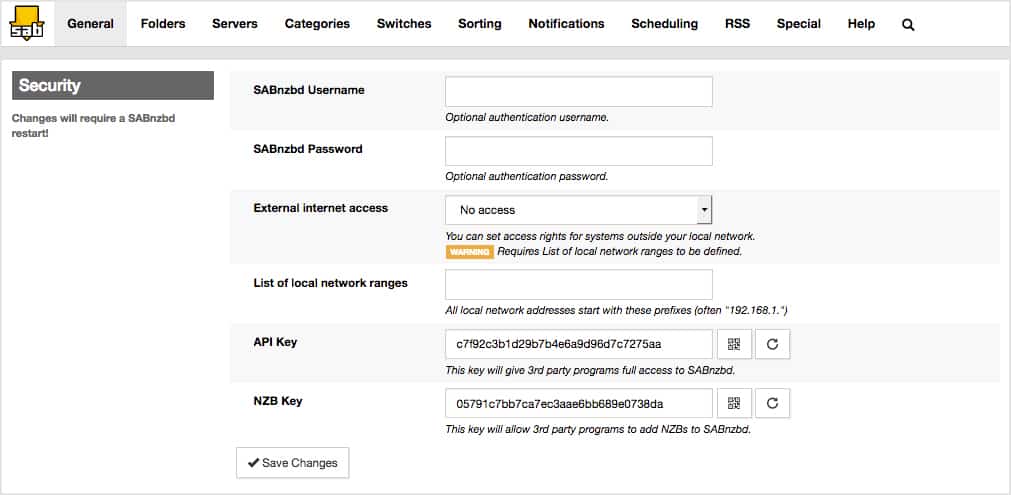 Next navigate to the Categories tab and set your various categories. This will ensure all of your downloads will be nicely organized into Sabnzbd's /complete folder. This step is optional, but if categories are set they also need setup within the download section of Sonarr and Radarr. The folders need to be made manually, as Sabnzbd will not make them. In this section download priority can also be set allowing downloads to take priority over other downloads that may be less important.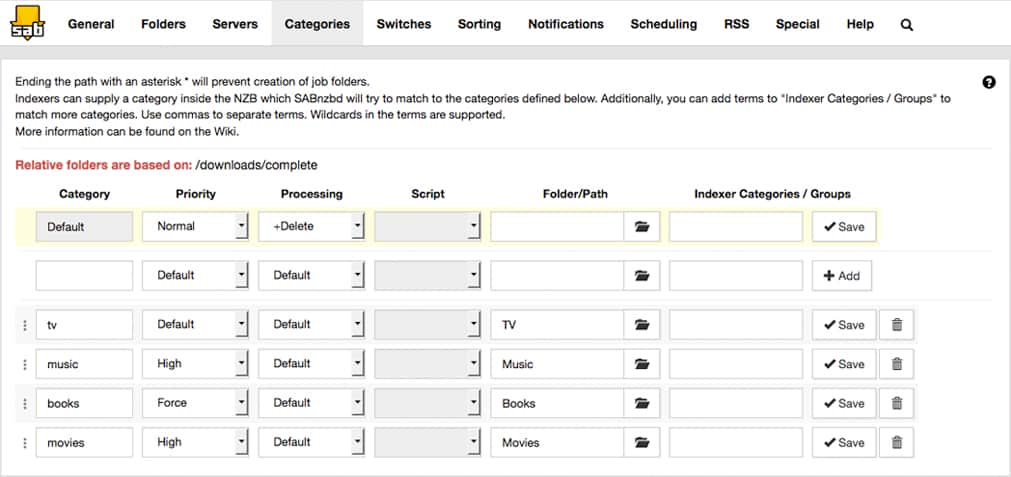 Since we are using a SABnzbd Docker container our folder structure a slightly different from those running SABnzbd on their PC.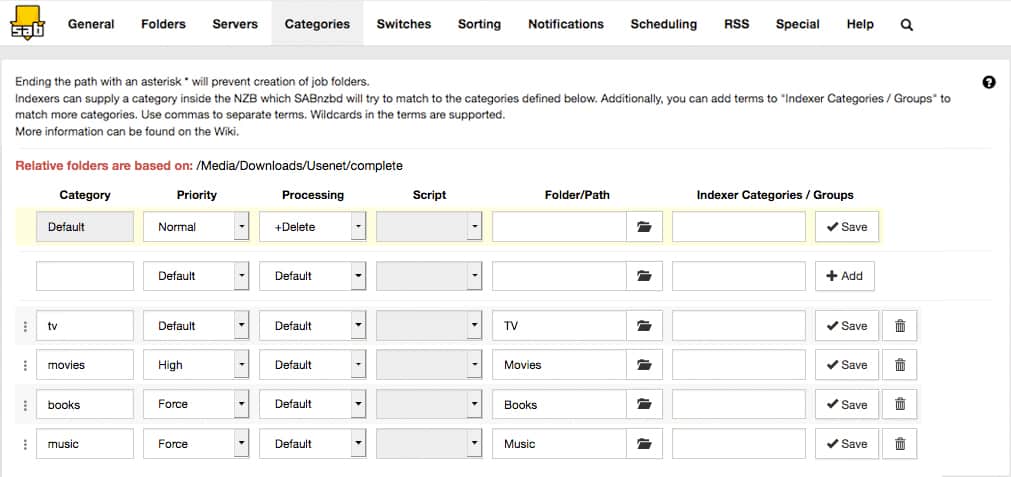 Now that this is setup Sonarr and Radarr will begin sending jobs to the client via API calls.